Looking to transform your business into a digital-first entity?
Transform Your Business with Our
Digital Transformation Service
 We specialize in helping businesses like yours modernize and streamline their operations through the power of digital technology. Our team of experts will work with you to understand your unique needs and develop a customized plan to drive efficiency and growth. Say goodbye to outdated systems and hello to increased profits and a competitive edge.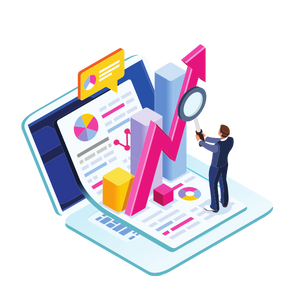 What is the Digital Business Transformation Service
The digital business transformation service from Crenctive Digital Solution is a comprehensive solution designed to help businesses make the transition to a digital-first entity. This service includes everything from digital strategy and digital marketing to technology implementation and digital operations. With this service, businesses can be assured that they are taking the right steps to transform their operations and stay ahead of the curve.
Benefits of the Digital Business Transformation
Increased efficiency and productivity
Enhanced customer experience
Improved competitiveness
Streamlined operations
Increased revenue and profits
Better data analysis and decision-making
Get Free consultation & let's get started on your digital transformation journey.